Flooring Options
Waterproof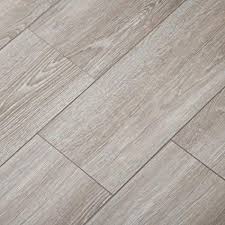 Floor Shopping At Dodds Carpet and Hardwood
Flooring For Everyone
Your home should be the place of refuge and security. It should be a place of relaxation and comfort. Designing your home with the latest trends and designs is a top priority. One important aspect of your home is the floor. Flooring is the true focal point of the room. It blends with the wall color and furniture, and sets the mood for the home. If you are in the quest of finding the best type of flooring for your home, you can count on Dodds Carpet and Hardwood Flooring, your one-stop flooring store. With over 60 years of service in the flooring industry, Dodds Carpet is dedicated to offering the best flooring options for your home or business establishment. Providing different and wide arrays of high-quality flooring, you can choose from the following in-stock flooring choices:
Carpet
With the goal of bringing you the best carpet choices, our knowledgeable staff is ready to assist in the buying process. We have over 300,00 yards of quality carpet in stock in our Calhoun warehouse. Designed to meet the customer's needs, budget, and decor, our carpets are one of the most trusted, loved, and recommended in the industry. With so many different styles, qualities, and textures to choose from like saxony, frieze, looped, and patterned, polyester or nylon, you can be confident that Dodds Carpet is a trusted source.
Hardwood
Do you want something that is luxurious in appearance and also durable? Hardwood flooring is an excellent choice. Hardwood floors make the room sophisticated and diverse in style. You can choose from a range of species such as red and white oaks, hickory, maple and pine. Along with unsurpassed quality, hardwood flooring from Dodds Carpet and Hardwood is affordable and in stock.
Laminate
With its characteristics of versatility and flexibility, and the ability to simulate hardwood or stone, laminate flooring is perfect for families with kids or pets. With its ability to repel stains and resist dirt, cleaning is a breeze. Laminate flooring is almost a perfect replica to hardwood flooring. You can choose from almost any style or design to enhance most any room in your house.
Sheet Vinyl and LVP
Vinyl is resistant to moisture, easy to install, and resilient. These floors are easy to clean,waterproof, and have a wide range of colors and textures to choose from. Designed to mimic porcelain tile and fine hardwoods, vinyl flooring shows realism and brings a slew of options and designs to the table. Luxury vinyl plank (LVP) is the most popular vinyl floor. LVP also known as waterproof flooring is durable, design ready, scratch resistant, and easy to install. Dodds has over 100,000 sq/ft of luxury vinyl flooring in stock. Dodds Carpet Flooring has been in the flooring industry ever since 1967. And with their reputation as one of the best flooring stores in the country, Dodds Carpet and Hardwood strives to bring the best flooring at a low and affordable price without compromising the quality. Browse our website, use our room visualizer, request a quote, all from the comfort of your home. We have an experienced sales staff standing to help you find the right floor for your home.